Nature, Art & Music Specialists
We have assembled an amazing team of creative, engaging and talented professionals to ensure your child's camp experience is an exceptional one. Each camp group is led by an experienced, nurturing state-certified teacher, teamed with a skilled and enthusiastic teaching assistant.
Our camp staff also includes specialists with extensive training in their respective fields and working with young children. These include a Naturalist, a Music Educator and an Artist-in-Residence. The children's time with each of these specialists is sure to help them experience new wonders and develop areas of special interest.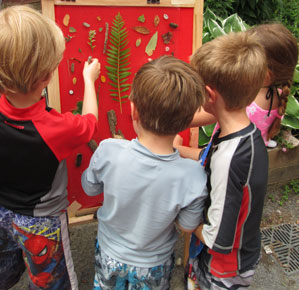 Our Naturalist
Guides our exploration of plants, trees, insects and birds and enhances our observation and inquiry skills in the Outdoor Classroom.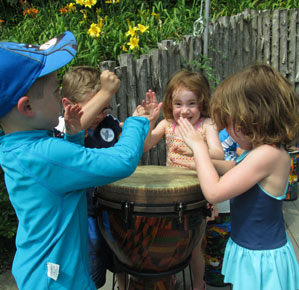 Our Music Educator
Leads us in singing, dancing, and dramatic experiences set on our Outdoor Stage.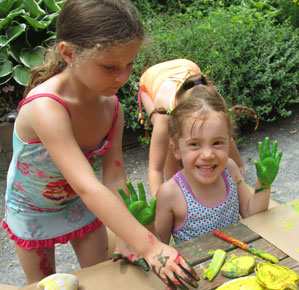 Our Artist-in-Residence
Inspires us to explore our creative sides, using a variety of media including natural materials found in the Outdoor Classroom.