Staff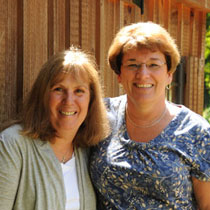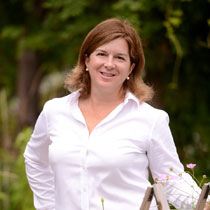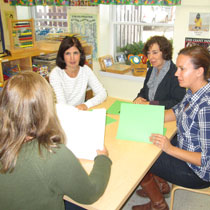 Administration
Maddy Friedman (Educational Director), Kathy Rademacher (Business Director) and Maggie Holland (Assistant Director) form the administrative team of Play Groups School.  All three chose the school for their own children's experience, and all three served on the school's Board of Trustees when they were parents at the school.
Maddy holds a bachelor's degree in special education and a master's degree in liberal studies and is dual-certified by the New York State Department of Education in elementary education and special education. After teaching an enrichment program at Play Groups, Maddy became Educational Director in 1990. Maddy's primary responsibilities as Educational Director include curriculum planning, student assessment and staff development, but she still loves the classroom and can often be found helping a toddler to separate, sharing a book with the three-year-olds, or joining the four-year-olds in the Outdoor Classroom. Maddy has also directed the Summer Camp program since 2001.
Kathy holds a bachelor's degree in mathematics and a master's degree in human resources management and worked for many years in corporate finance and management. Kathy came to Play Groups in 1990 as the parent of a toddler, served on the Board and was subsequently hired as a consultant to secure state licensing for the school. In 1993 Kathy joined Play Groups as Business Director with primary responsibility for fiscal management and regulatory and legal matters.
Maggie collaborates with Maddy on curriculum development, serves as the school's Outdoor Classroom Coordinator and teaches in our prekindergarten program.  Maggie holds a bachelor's degree in psychology and a master's degree in early childhood education.  She has also completed extensive coursework in outdoor learning for young children, much of which was offered jointly by the Council for Environmental Education and the New York State Department of Environmental Conservation.  Maggie is also involved in staff development, particularly as it relates to the school's outdoor education initiative, and oversees facility operations.
Teaching Staff
Extensive research has shown that the single most important predictor of high quality in an early childhood program is the quality of the staff. With this knowledge, Play Groups has assembled a teaching staff that is characterized by exceptional educational qualifications, extensive experience and warm, nurturing dispositions. Every member of the teaching staff is a member of the NAEYC.
Each class at Play Groups is staffed by a teacher with state certification, teamed with a skilled teaching assistant. More than half of the members of the school's teaching staff hold master's degrees, another third hold bachelor's degrees and the average number of years of related experience approaches nearly a decade. Play Groups has enjoyed great success in attracting and retaining this extraordinary team of gifted and committed early childhood educators and acknowledges them as the single greatest asset of our school.